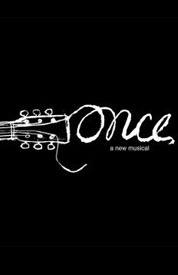 Sorry, this show has closed.
Description
On the streets of Dublin, an Irish musician and Czech immigrant are drawn together by their shared love of music. Over the course of one fateful week, an unexpected friendship and collaboration quickly evolves into a powerful but complicated love story, underscored by emotionally charged music.
Should I see it?
What Is Once like?
Once has something of the feel of a pub concert, and every effort is made to give the audience an intimate evening with the characters. Before the show, the actors, who are also the show's musicians, play Irish standards in the Dublin pub set, and audience ...