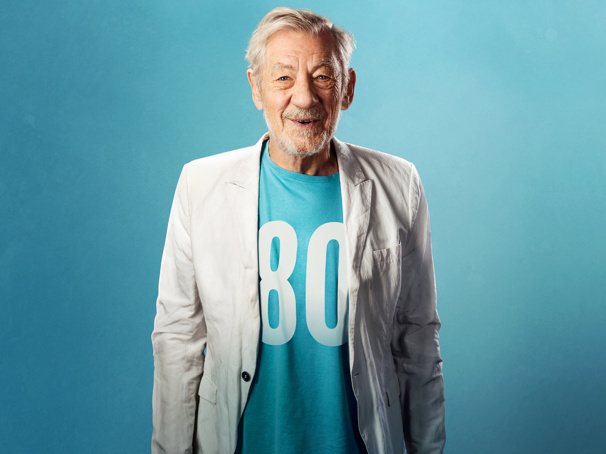 Ian McKellen
(Photo: Oliver Rosser)
What a way to celebrate! Stage-and-screen legend Ian McKellen has announced an 80-venue U.K. tour of the new solo show Ian McKellen on Stage in honor of his 80th birthday. Sean Mathias will direct the new work, set to begin on January 25, 2019 at The Space in London and conclude on September 15 at the National's Olivier Theatre.

"I'm celebrating my 80th birthday by touring a new solo show to theaters I know well and a few that I don't. The show starts with Gandalf and will probably end with an invitation to act with me on stage. In between there will be anecdotes and acting," said McKellen. "Live theater has always been thrilling to me, as an actor and in the audience. Growing up in Lancashire, I was grateful to those companies who toured beyond London and I've always enjoyed repaying that debt by touring up and down the country myself."

McKellen is a Tony winner for Amadeus whose Broadway credits also include Wild Honey, Dance of Death, Waiting for Godot and No Man's Land. He is a six-time Olivier winner for Richard III, Wild Honey, Bent, The Alchemist and Pillars of the Community, along with the Oliviers' Society of London Theatre Special Award. McKellen is also a five-time Emmy nominee and a two-time Academy Award nominee. He was recently seen in a West End staging of King Lear and will appear on the big screen in the upcoming film adaptation of Cats.

For a full list of Ian McKellen on Stage tour stops, click here.