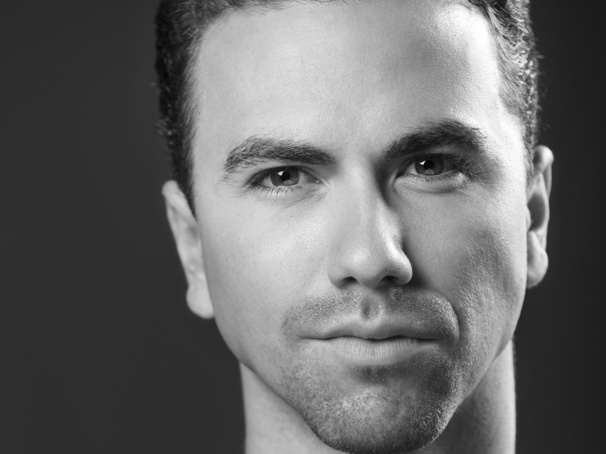 Richard Fleeshman
(Photo: Elliott & Harper Productions)
Ghost alum Richard Fleeshman is among the newly announced complete cast of Marianne Elliott's upcoming gender-swapped take on Stephen Sondheim and George Furth's Company. The new production is scheduled to begin performances on September 26 at London's Gielgud Theatre with an opening scheduled for October 17. The cast is led by the previously announced Rosalie Craig as "Bobbie," Patti LuPone as Joanne and Mel Giedroyc as Sarah.

Fleeshman will take on the role of Andy, with George Blagden (Versailles) as PJ and Matthew Seadon-Young (Assassins) as Theo. These roles were renamed for the new staging: Andy was originally April, PJ was originally Marta and Theo was Kathy.

The cast will also include Gavin Spokes (Quiz) as Harry, Richard Henders (The Beaux Stratagem) as David, Jennifer Saayeng (Ragtime) as Jenny, Ashley Campbell (Sunny Afternoon) as Peter and Ben Lewis (The Phantom of the Opera) as Harry.

Company centers on Bobbie's 35th birthday party as her friends begin to wonder why she isn't married, why she can't find the right man and why she hasn't settled down to start a family. The musical features iconic songs including "The Ladies Who Lunch," "Being Alive," "Side by Side" and "You Could Drive a Person Crazy."

Joining Elliott on the creative team are designer Bunny Christie and musical director Joel Fram.