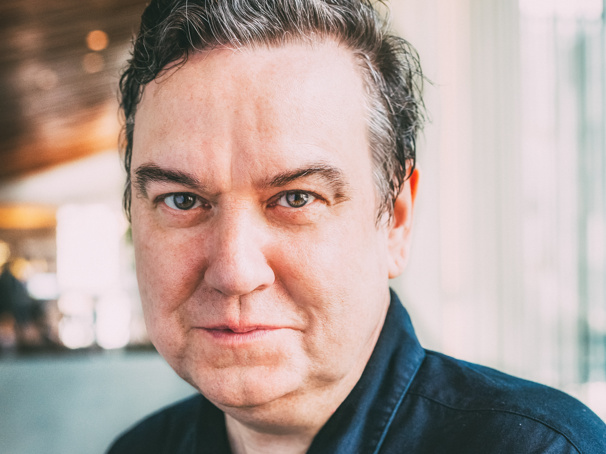 Richard McCabe
(Photo: Caitlin McNaney)
The Royal Shakespeare Company and Playful Productions' acclaimed, historical two-part thriller Imperium I: Conspirator and II: Dictator will transfer to London's West End for a limited engagement at the Gielgud Theatre from June 14 through September 8. Directed by RSC Artistic Director Gregory Doran, Imperium's transfer follows a recent run at the Swan Theatre in Stratford-Upon-Avon. Tony- and Olivier Award-winning actor Richard McCabe (The Audience) will reprise his turn as Roman politician and lawyer Cicero.

Adapted by Mike Poulton from Robert Harris' best-selling Cicero trilogy, the Imperium plays are told through the watchful eyes of Cicero's loyal secretary. The first part chronicles how the great orator's early success paves the way for a brutal and bloody end to the Republic. With Rome in chaos at the beginning of the second play, Cicero must use all his brilliance to restore the power of the Senate from the civic mob and their would-be emperor.

Joining McCabe in the cast will be Joseph Kloska (Written On The Heart) as Tiro, along with Nicholas Boulton, Guy Burgess, Daniel Burke, Jade Croot, Peter De Jersey, Joe Dixon, John Dougall, Michael Grady-Hall, Oliver Johnstone, Paul Kemp, Joseph Kloska, Patrick Knowles, Richard McCabe, Hywel Morgan, David Nicolle, Siobhan Redmond, Patrick Romer, Christopher Saul, Eloise Secker and Simon Thorp. Further casting will be announced at a later date.

Imperium will feature design by Anthony Ward, with lighting by Mark Henderson, sound by Claire Windsor and original compositions by Paul Englishby.