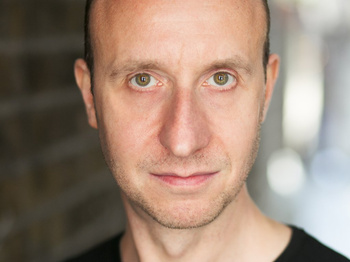 David Langham
(Photo: Darren Bell)
The West End company of Les Miserables is about to welcome a new innkeeper and revolutionary. Joining the cast next month are David Langham as Thenardier and Chris Cowley as Enjolras. The two will take over for Phil Daniels and Bradley Jaden, respectively, beginning June 13 at London's Queen's Theatre.

The two will join a cast that currently includes Peter Lockyer as Jean Valjean, Jeremy Secomb as Javert, Crag Mather as Marius, Rachelle Ann Go as Fantine, Eva Noblezada as Eponine, Katy Secombe as Madame Thenardier and Zoë Doano as Cosette.

Langham's credits include Wendy & Peter Pan, The Light Princess, Oliver! and Spamalot on stage and Doctor Who and The Phantom of the Opera on screen. Cowley returns to the West End after appearing in Wicked; his additional credits include Saturday Night Fever and The Last Five Years.